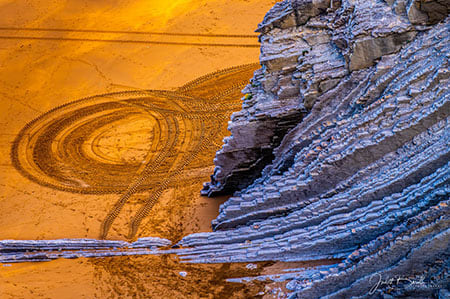 Focus on Lines
It might still take a lot of time for the popular opinion to shift but photography is a serious form of art in our time. Art photography and photography otherwise has an innate power of capturing visuals which freeze moments in time and immortalize them forever.
Rock Lines Meet Truck Lines
---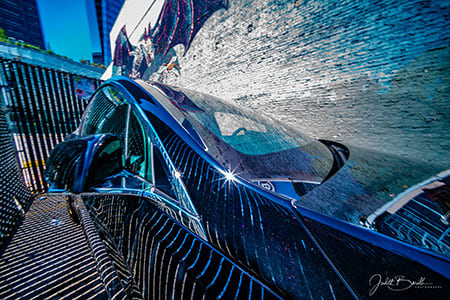 Reflection
Traditionally,
photography
has been used in order to capture formal images throughout history which documented reality for what it is in a truly representational form. Something like a portrait of a person, an image of the Great Pyramids of Giza or an image of the Washington Monument are all very straightforward images. They show things for what they are and that is what
photography
typically is associated with. I am one of those people who like to explore the medium of
photography
to try and question the fabric of reality itself.
Tesla Disguised in an Alleyway
---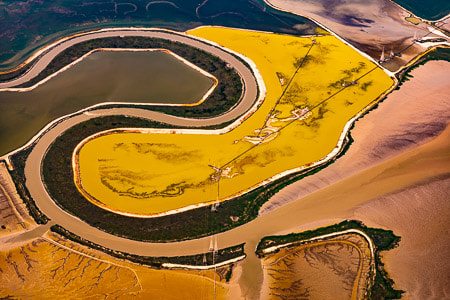 Framing details
Focusing on interesting details takes the subject out of real relations which is also a powerful tool for artistic expression. Photographing from the air is a privilege for many artists. I was lucky with that image I took when arriving in San Francisco and getting a nice view of the Wetland of the Bay area.
---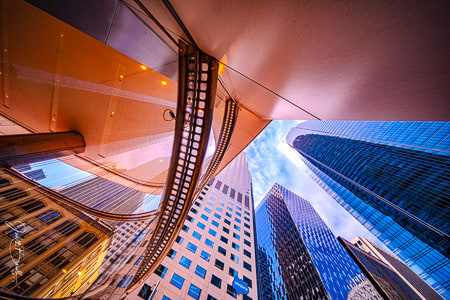 Exaggerated perspective
A simple photograph from worm's eye view in the midst of high rise buildings can instill a feeling of awe. The perspective, the foreshortening, the massive scale of the structures which are all defined by geometric patterns and repeating lines against a backdrop of a cloudy blue sky. There is just so much happening in the image and yet it is completely still.
I try to challenge the perception of reality through various means which also include capturing artistic visuals from which we otherwise usually miss out on. Wide-angle lenses are very helpful in describing the overwhelming size of high-rise buildings in cities like San Francisco.
---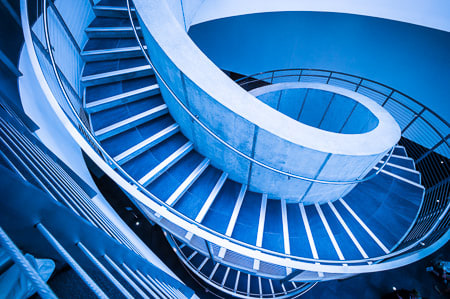 Repetition
Repeating elements, unusual angles, symmetry where you don't expect to find it and asymmetry where you expect perfect alignment are all elements that counteract your mind's eye and general perception of things in your surroundings. As a means of documentation, photography has been used to capture visuals aligning with what we can already perceive. As a means of fine art photography, you are forced to question everything. Reflections from wide-angle lenses or large telephoto lenses capturing exaggeration garner an added of intrigue to these visual compositions.
---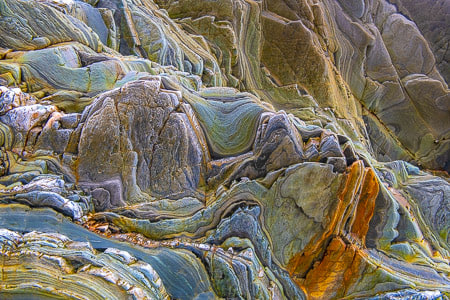 Texture
Now, there is a line which differentiates questioning reality and complete and utter abstraction where the artistic visual remains less like a representational photograph and more as an amalgam of color and textures. I love playing around with that aspect as well as explore other ways of overtaking the visual art produced. Through minimally post processing and arranging hues and saturation, I take a photograph and try to reintroduce the composition within the realm of
art photography
.
---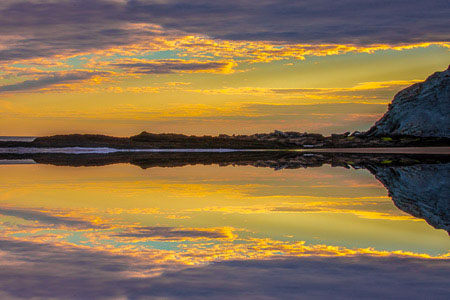 Symmetry
I love to look for challenging subjects that can create beautiful compositions because of how they are disguised by their surroundings. Capturing those interesting compositions make for captivating and artistic visuals which challenge the boundary of reality, imagination, and perception. On this image, I emphasized on symmetry to create a perfect, but an unrealistic reflection.
I feel that as a series and on their own, the prints of these images liven up space and make it a lot more interesting to interact with. The very nature of these images is to question the nature of reality, perception and imagination. People will find the depictions challenging to comprehend yet beautiful to look at. These make a good element to have in the form of print in any space to enhance the beauty of it.

Create your own selection! Shop prints on paper, metal, and many more media types available in several sizes.
Email
me if you need a special size.